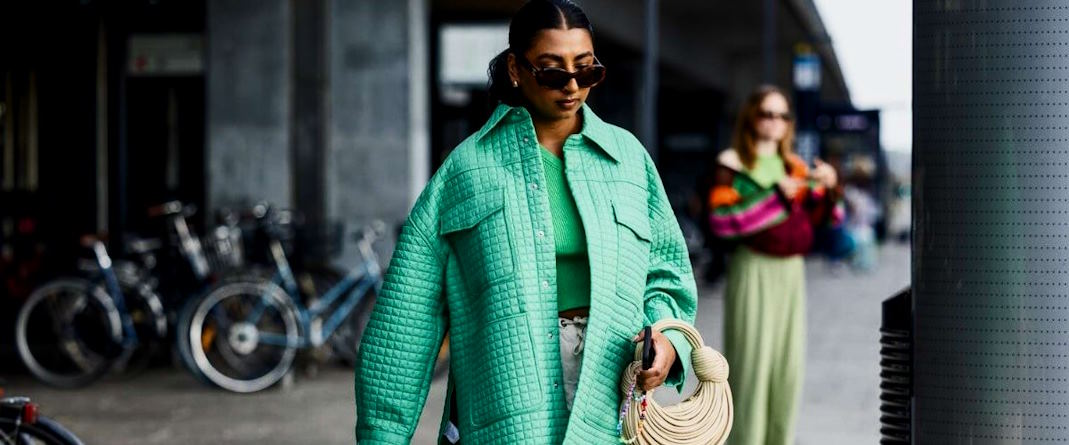 As the temperature drops and the leaves change, it's time to update your wardrobe with cozy knits and perfect your layering techniques. Fall fashion is all about staying warm and stylish, and there are plenty of trends to inspire your seasonal outfits. From chunky sweaters to creative layering, here's a guide to fall fashion trends that keep you cozy and fashionable.
Chunky Knit Sweaters
Chunky knit sweaters are a staple for fall. Look for oversized styles with textured patterns or cable knits. Opt for neutral shades like beige, gray, or cream for a versatile and timeless look. Pair them with jeans, leggings, or skirts for a cozy and effortlessly chic outfit. Layer a turtleneck or a button-down shirt underneath for added warmth and style.
Cardigans
Cardigans are another must-have for fall. They are versatile and can be layered over almost anything. Choose long, chunky cardigans for a cozy and trendy look. You can wear them over a simple T-shirt and jeans for a casual ensemble or dress them up with a blouse and trousers for a more polished outfit. Experiment with different lengths and textures to add dimension to your fall wardrobe.
Sweater Dresses
Sweater dresses are the perfect combination of comfort and style. They are effortlessly chic and can be dressed up or down. Opt for midi or knee-length sweater dresses in soft fabrics like cashmere or wool. Pair them with ankle boots or knee-high boots for a trendy fall look. Add a belt to cinch the waist and create a more defined silhouette.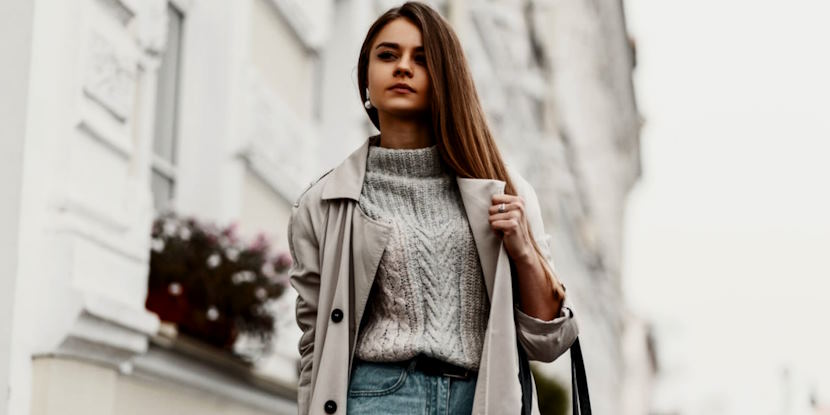 Layering with Shirts and Blouses
Layering is key during the fall season. Experiment with different combinations of shirts and blouses under sweaters or cardigans. A collared shirt from a crewneck sweater adds a preppy and sophisticated touch. Mix patterns and textures like a plaid shirt under a cable-knit sweater or a lace blouse under a chunky cardigan. It adds visual interest to your outfits while keeping you warm.
Layered Outerwear
Layering your outerwear becomes essential as the weather gets colder. Wear a leather or denim jacket over a chunky sweater for a stylish and edgy look. A longline blazer over a turtleneck and a top coat creates a sophisticated, layered outfit. Mix and match different textures and lengths to create a visually interesting and cozy ensemble.
Statement Boots
Fall is the perfect time to bring your statement boots. Whether ankle boots, knee-high boots, or over-the-knee boots, they can instantly elevate your outfit. Opt for rich autumnal shades like brown, burgundy, or olive green boots. Embellishments like buckles, studs, or fringe add an extra touch of style.
Hat and Glove Pairings
Complete your fall look with stylish hats and gloves. A wide-brimmed fedora or a beret can add a fashionable and chic element to your outfits. Opt for leather or suede gloves for a touch of sophistication and warmth. Experiment with different colors and textures to complement your overall look.